A Forfar Bridie is a horseshoe-shaped meat product. It has a shortcrust cover and the filling consists of beef, onions and seasoning. The Famous Forfar Bridie. They originated in the early part of the 19th century.
One story of their origin is that they were made for wedding meals (the Brides' meal) hence the horseshoe shape (for luck). Another story is that they were made by Margaret Bridie from Glamis, who sold them at the Buttermarket in Forfar. James McLaren and Son have been making Forfar Bridies since 1893 and the present owner, Mrs Karen Murray, is the great, great granddaughter of the firm's founder James McLaren and the 5th generation of the family to run the business.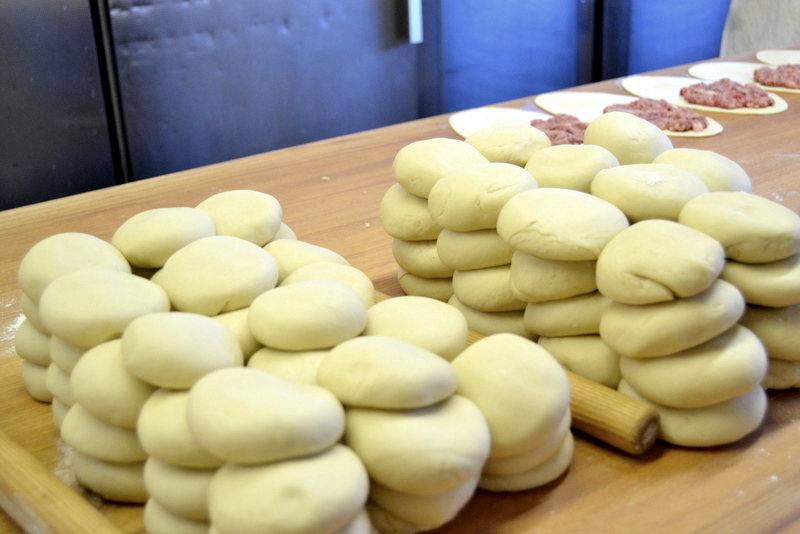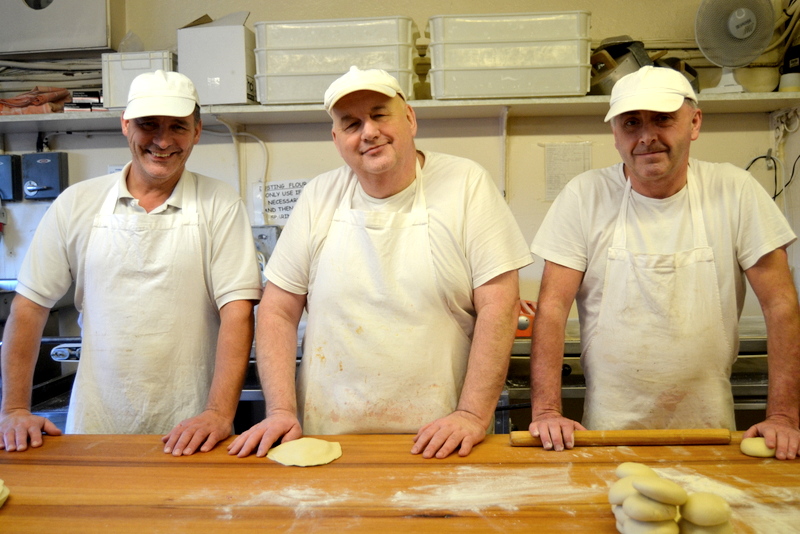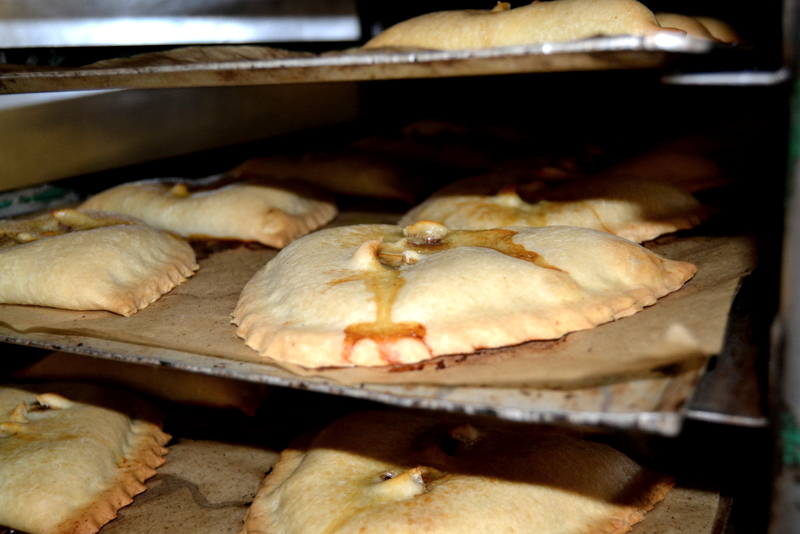 How would you describe a Forfar Bridie?
The classic description, often quoted by Alan Reid the local historian, was given by Jeems Stark, a one-time local character and frequenter of bakehouses. According ti James, a bridie was "juist a brodie – a big roons slap o' dough wi' the tap hauf spread wi' steak cut sma' an' chappit ingins." "Syne the boddom hauf's luftit an' laid ower the tap an' scolpit ee aidge." "Nick oot twa holes ee tap fauld an' there y'are – a brode pie – a brodie – a bridie."